Hobbies for Men Over 50
on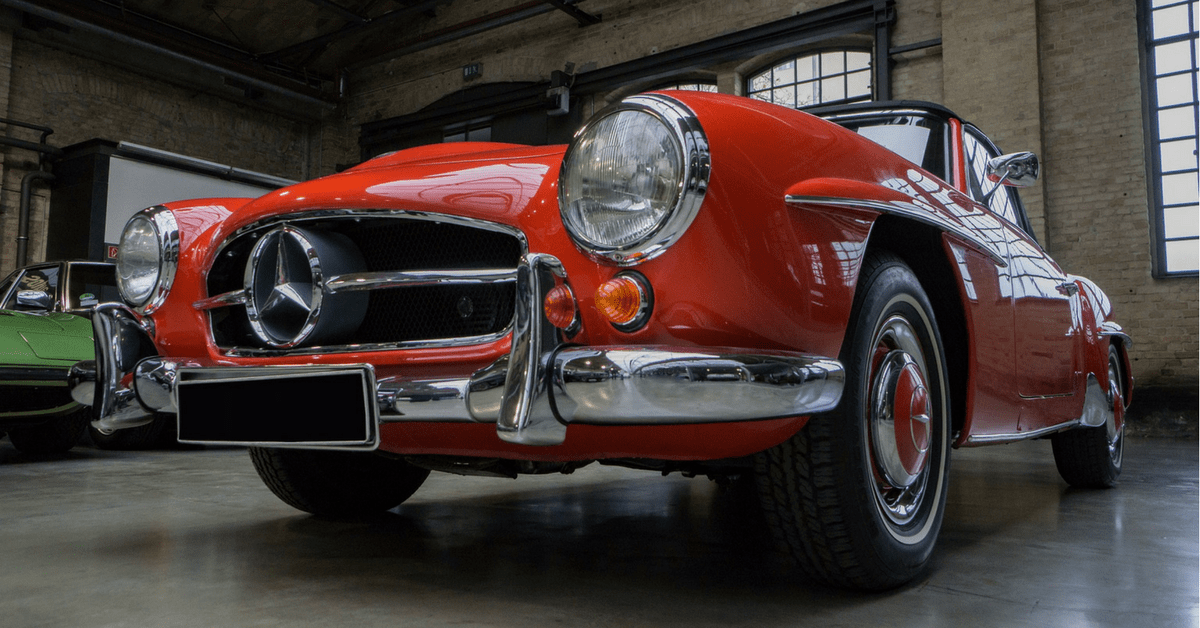 As we age, it can become harder and harder to keep up. Of course, mentally we're rearing to go, vowing to make that touch down in football, or shoot that hoop in basketball.
However, our bodies are not as resilient as they once were. One high-velocity football game can put us out of action with sore muscles and bones for days, and it might start to become evident that we need to slow down.
You're not over the hills yet, but if you're over 50, your body won't bounce back as quickly as it once did. Therefore, it might be time to consider swapping the football for a golf club, or the basketball for a fishing rod.
Sometimes, it's crucial to sit back and take part in an activity that isn't tremendously stressful on your body. We've compiled a list of alternative hobbies that are exciting, but are more leisurely in nature.
Fishing
Fishing provides men over 50 with a win-win situation. You can enjoy the great outdoors either alone or with friends, and you can bring home dinner for the family.
The best part about fishing is that you can constantly be learning new things. There are always new types of bait and rods on the market, as well as plenty of clubs to join to share tips and tricks.
Fishing opens the doors to experiencing new parts of your country, exploring fresh rivers and lakes, and it even provides you with the opportunity to head out on the ocean to try to get that big catch.
While it's a rewarding sport, it also, for the most part, doesn't require much exertion.
Golfing
Golf has been making the headlines around the world, with more and more young people joining the sport in the past few years.
Golf is a sport that keeps your mind fresh, all the while providing a rewarding opportunity to meet new people, perfect your swing, and benefit from better heart health as you walk the many holes a golf course offers.
Golf is one of the many hobbies for men over 50 that provides a mix of both physical and mental exertion. Therefore, it's a popular option for both men and women. 
Home Improvement
Home improvement projects provide a wonderful way to stay active without straining your body. Whether it's redecorating a room or upgrading your outdoor area, there's a project for everyone. Even small changes like rearranging furniture or adding new lighting fixtures can breathe new life into your home, allowing you to express creativity and create a more comfortable living environment.
Consider incorporating a sundial into your home improvement project. Sundials blend aesthetics and function, adding timeless elegance while telling time using the sun's position. Installing one can be a delightful DIY venture that connects you with nature and the passage of time. You can choose from various designs and materials to match your style, and consider ordering a custom-engraved sundial for a personal touch.
Adding a sundial not only enhances your space but also encourages outdoor enjoyment, allowing you to bask in the sun and the tranquility of your garden. Combining home improvement with the timeless charm of a sundial is a fulfilling, gentle-on-the-body hobby that offers creativity, learning, and relaxation. It's a graceful way to embrace the joys of aging.
Car Restoration
If you've always dreamed of owning a car from your youth but you just can't seem to find one in working order, an opportunity awaits.
Why not dabble in a bit of car restoration? Of course, it can be quite an expensive hobby, but the beauty of restoring a classic car is not only seeing it come to life from hours of hard work but knowing it will only ever increase in value.
Several websites specialize in restoration projects to help you both secure the vehicle, and any parts you might need that can't be reproduced.
While it might seem like quite a secluded hobby, there are several online forums you can share your project progress with, as well as many car clubs that might specialize in the very car you're looking to build.

Carpentry
A quick look at the internet and in your local newspaper is bound to uncover several woodworker guilds in your local area.
If you've always enjoyed dabbling in woodwork, turning rough uncut timber into works of art, maybe it's time you made it a hobby.
Join a club, share tips and advice with fellow members, and uncover a hidden talent that might have always been just under the surface. While woodworking can help fill the gap an active sport left, it also gives you an opportunity to share and sell your wares at craft shows and events.
There's nothing quite like a handmade toy train as a Christmas gift, and you could be the very person to offer it.
Bowling
If you're interested in making new friends, while still experiencing a level of competition, bowling could be a good option for you.
Many bowling clubs hold interclub tournaments and championships, often with prize money, accolades and prizes up for grabs. Work your way to the top, and be crowned the club bowling champion!
Geocaching
If you've got a lot of time up your sleeve and you're interested in seeing the inner workings of your city, town, or a rural area, geocaching is a great hobby to take part in.
There is a universal geocaching app that, in line with GPS, shows you secret caches hidden around the world. These caches can house a simple pad to write your username on, or it could house goodies to swap with your own.
Who knows, there could be one hiding in your very own neighborhood!

Mentoring
If your level of health, or your bank balance, has enabled you to retire early, you will have a lot of spare time on your hands.
While it's easy to squander it away on menial tasks such as housework or watching TV, it's crucial that you get out and about and maintain a level of connection with your community.
If you believe your particular set of skills from your previous line of work will be valuable to the younger generation, why not become a mentor? Talk to your last employer, or even engage the help of a career advisory service to help place your skills where they're needed the most.
Your volunteering could be the difference between a young person succeeding in their career, or falling short.
Cooking
With the sheer number of food shows now available on TV, there has been a steady rise in the number of people – both male and female – flexing their culinary muscles.
If you've ever thought about trying something new in the kitchen, now is the perfect opportunity. You may have given up high-energy sports, but that doesn't mean you're not able to enjoy the finer things in life.
Hobbies for men over 50 come in all forms, and cooking certainly fits the bill as something that could suit you.
Gardening
With the price of food on the rise, it's little wonder that people are swapping their supermarket bags for spades in the hopes of saving a pretty penny on their weekly shop.
Therefore, there's no time like the present to read up on seasonal vegetables, and how you can grow them at home. Gardening can be a gratifying hobby, especially when you get to enjoy the fruits of your labor.
You can experiment with different vegetable varieties, or even grow fruit for turning into jams and chutneys. While the initial cost of setting up a garden can be more than what you would spend at the grocery store, the pay off over time is worth it.
Writing
If you've always been partial to the pen, and you have an exciting story to tell, why not get it down on paper?
Putting pen to paper is calming for the soul and can even uncover a hidden talent for having a way with words. If you're an avid computer user, you can also set up a blog.
This can play host to your daily activities – kind of like a journal – or you can use it to provide advice and information for other people surrounding other hobbies you may have.

Beer Brewing
If ever there were a hobby to bring family and friends together, beer brewing would be it. Beer brewing is a fine art, and if you have well and truly jumped on the craft beer bandwagon, here's your chance to get a slice of the action.
A beer brewing kit can be bought reasonably cheaply, and there are always countless opportunities to upgrade your brewing machinery at a later date.
Not only can the process be fun and rewarding, but it can also be lucrative as you're able to provide your nearest and dearest with a taste of what you've been doing.
Experiment with different flavors, and why not have your own label produced? Although you won't be able to sell it due to regulations and laws, it will make great birthday and Christmas gifts.
Beer brewing is one of the many hobbies for men over 50 that can be a lot of fun.
Model Building
If you need an excuse to play with toys again, model building is that every excuse. There are several groups, clubs, and magazines that offer model building tips, techniques, and patterns.
You can even choose from a range of models to build – including aircraft, trains, and cars. Model building is fun, relaxing, and exciting, all the while keeping your mind and focus sharp.
Learning an Instrument
As you hear the dulcet tones of a guitar or a violin being played from a nearby house on your street, it might evoke a sense of enthusiasm.
After all, there's nothing quite like the melody of an in-tune instrument being played on a still day. It's calming, fun, and could be the very hobby you're looking for. If there is an instrument you've always wanted to learn to play, what's stopping you?
There is bound to be a music store in your town that offers lessons, so there's no time like the present to get started. Who knows, you might be on your way to becoming the next Jimi Hendrix.
This extensive list of hobbies is proof that your life doesn't have to stand still because you're no longer able to take part in physical sports. There are so many activities out there, in your very own town, in fact, that can take the place of your beloved football or basketball. If the time has come to step away from pain-inducing exercise, choose one or more of the many options above and keep the mind and body active.
---