Travel Essentials for Men
on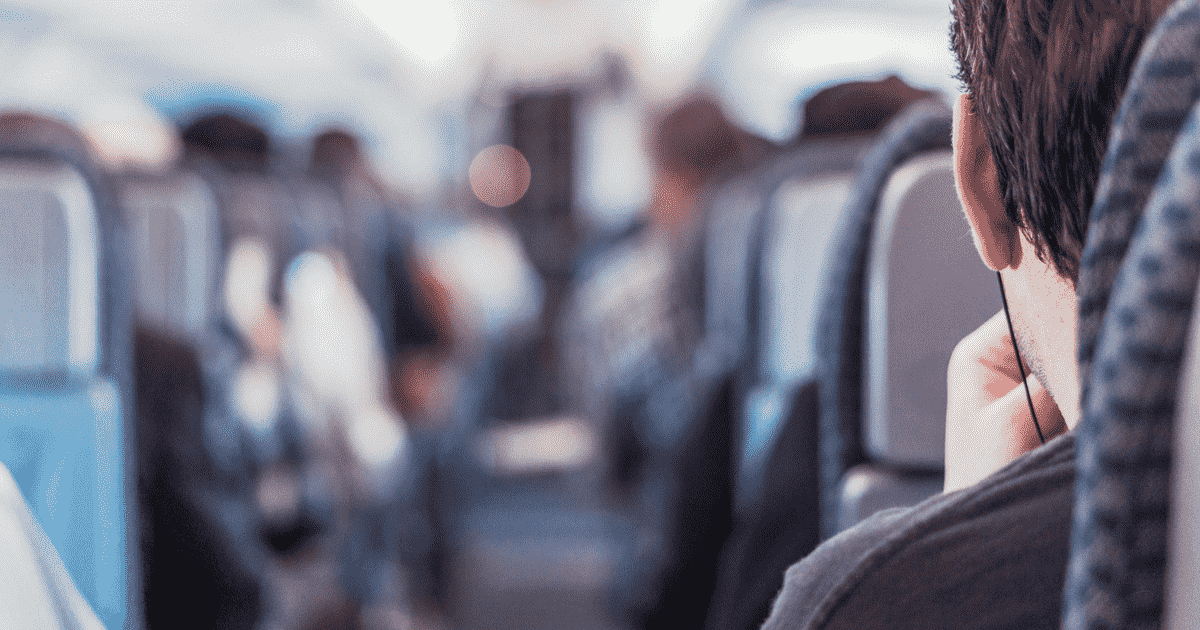 Many men travel for work on a monthly or weekly basis. While many men love the chance to get in their car and drive, or even hop on a plane to another country, traveling can take its toll.
You can find yourself away from the comforts of home, and your life may even seem unorganized as you pull into convenience stores to top up on hygiene, comfort essentials, and less-than-healthy snacks.
Whether you're a traveling salesman, a contractor, or a businessman making your way to another city visit your clients, it's essential that you have everything you need – including the luxuries of home – to put you in the best frame of mind.
Disorganization and a lack of comforts can spell disaster for your mental health. Here are 8 travel essentials for men that could make all the difference to your life on the road.
1. Sleep Essential Oils
One of the most important things you need on any trip away from home is sleep. A miserable night's sleep can not only affect your productivity during the day, but it can leave you feeling unwell if that lack of sleep continues.
However, often when you're away from home in a new environment, sleep can evade you. It's a new bed in a new situation, and getting that much-needed shut-eye can be hard to come by. Therefore, investing in sleep essential oils could be a good option.
If you're buying it for a loved one who's on the road a lot, simply put it into their toiletries bag. Otherwise, if you're buying it for yourself, ensure you keep it handy, so you remember to use it once you're ready for bed. Pick up a set of essential oils here.
2. Comfortable Socks
When you spend a lot of time on the road, it can be easy to feel uncomfortable. In fact, you notice every button in your pants pressing into the seat and every wrinkle in your clothing.
What you notice the most, however, is feet that are too hot, or too cold. Therefore, a pair of comfortable and breathable socks is a must for any traveler. Society Socks offer ultimate comfort, come in a range of colors and patterns, are sized appropriately, and are made of comfortable cotton, spandex, and elastane.
The best part about purchasing a pair of comfy socks such as those from Society Socks is that with every pair purchased, one pair is donated to someone in need.
Having versatile socks that are both breathable and stylish is essential, especially as you're choosing outfits for your trip. 
3. Travel Neck Pillow
Life on the road can be uncomfortable, especially if you find yourself on one airplane after the next, sitting in cramped plane chairs. Therefore, there's no better travel essential for men than a travel neck pillow.
This travel pillow, like so many others, supports your neck and head in a natural position. This is vital for reducing pain and ensuring your head is in proper alignment.
There could be nothing more frustrating than heading to a meeting after a long plane journey, only to battle extreme discomfort for the entirety of the day. This pillow can also be machine washed by removing the cover, ensuring it remains fresh and comfortable for every journey. Get the pillow here.
4. Travel Grooming Kit
If you're a traveling businessman, keeping your hygiene and presentation in check is essential. The last thing you want to be doing is turning up to meet a client looking unwashed, unshaven, and just unkempt. This travel grooming kit is a travel essential for men: it features a nail file, fingernail and toenail clippers, and grooming scissors, all within a neat and tidy travel case. This kit will fit nicely into any suitcase and will have you looking ready to tackle any client meeting head-on. Get a grooming kit here.
5. Travel Toiletry Bag
There's nothing worse than pulling out soggy shampoo bottles from your suitcase that have inadvertently been sitting snug against your clothing. Therefore, a travel toiletry bag such as this one is vital for life on the road. It's water-resistant to ensure your personal items don't wet your clothing and has a zip-closure with fabric lining. It's also easy to clean, with an exterior zip pocket for extra storage.
With all the hygiene products you need to carry with you on the road, such a bag is undoubtedly the perfect travel essential for men. Get a toiletry bag here.
6. Travel Wipes
Airplane trips can dry out your skin, while car journeys can leave you feeling clammy, sweaty and uncomfortable. Travel wipes such as these become a welcome addition to any man's suitcase. As they are deodorized, they can help you feel fresher before you attend an important meeting.
Aside from leaving you feeling clean and refreshed, these wet wipes are also balanced to the skin's natural pH levels and are infused with mint fragrance to allow your skin to breathe. With just eight in a pack, they are small and compact, and can easily fit in your suitcase. Get the wipes here.
7. Convenience Travel Kit
If you're flying abroad, you're likely unsure of what type of hygiene products you're allowed to keep in your carry-on or suitcase. However, it can also be inconvenient to have to buy everything new once you reach your destination. Therefore, this convenient travel kit is must-have travel essential for men. It's TSA compliant, meaning you won't run into any problems when getting onto your flight, and it's also compact enough to fit into any hand luggage or suitcase.
The best part is, it features everything you need to remain at your best on your journey, such as shaving cream and a razor, shampoo, conditioner, deodorant, soap, band-aids, mouthwash, toothbrush and toothpaste, and a handy travel case. Get this travel kit here.
8. Travel Shoe Bags
Daily wear-and-tear of your shoes leads to them getting scuffed and dirty. When it's time to travel, stuffing your shoes into your suitcase can damage your clothing. To avoid this, get a travel shoe bag.
Not only can they protect the shoes from outside elements, but they protect your other belongings as well. An added bonus is being able to spot them easily in your suitcase, all the while cutting down time having to hunt for a pair! Get shoe bags here.
There are so many travel essentials for men on the market, and all can make a stressful work trip into one of convenience and comfort. If you find yourself in a job that requires you to be on the road a lot, there's no time like the present to stock up on items that can have you traveling in complete comfort and style.
---