How to Pair Socks with Brown Shoes
on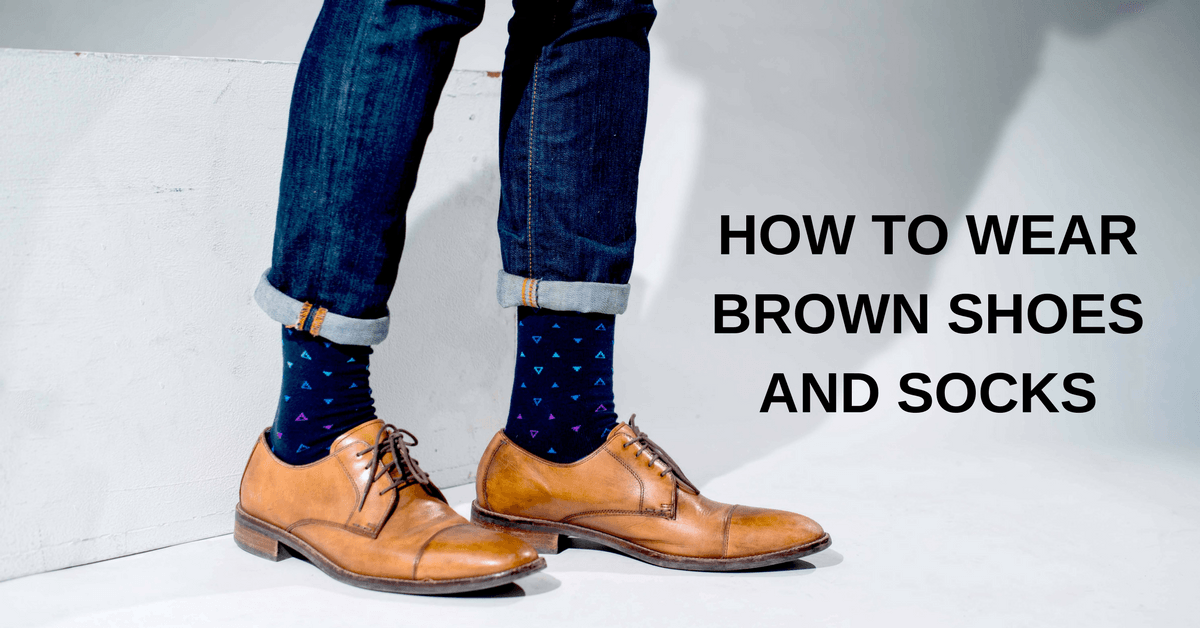 What color socks should you wear with brown shoes?
Brown shoes are an essential part of every man's wardrobe because of their versatility. Equally diverse is the pair of socks that you can match with brown shoes. The matching possibilities are quite endless, and can be tailored to match the occasion (we're not saying this just because we're a sock subscription company...).
Below is a collection of ways in which you can wear your socks with brown shoes.
1. Brown Cap Toe Dress Shoes with Jeans and Striped Socks.
The dark jean and brown dress shoes combination is perfect for matching most pairs of funky socks. It's a simple and easy ensemble to put together, with low risk of your socks looking outlandish.
2. Light blue jeans + dark socks for a casual look.
Light-colored jeans can offer you a laid back look, and are perfect for casual Fridays at the office. The darker pair of socks with brown shoes contrast the brighter jean color effectively. Have fun with the colors in this outfit.
3. Brown Chukka Boots with Grey Pants.
One of our fans posted this grey pant and brown boot combination from a beach in San Francisco with. The grey pants can be combined with cooler sock tones quite easily. Blue works particularly well.
4. Grey pants with a dark brown shoe: Flash of color.
Compared to the previous examples, this getup features a flash of warmth in an otherwise muted ensemble. Maroon is an ideal shade for socks, especially in the fall time.
5. Dark Brown Dress Shoes With Jeans: Subtle Combination.
If you're looking for a more conservative combination with some standard and classic colors, match some blue and black socks with your brown shoes and jeans. Can't go wrong here. 
For a more comprehensive guide, check out our post on how to wear colorful socks with your regular outfit.
In a time of heavily monotonous colors in men's fashion, don't be afraid to add a subtle flash of brightness with a pair of fun socks. While this guide demonstrates a few ways in which you can style your dress socks with brown shoes, don't be afraid to experiment. Once you do, you'll find that taking a small risk will often be worth it.
---