The Best Casual Shoes for Men
on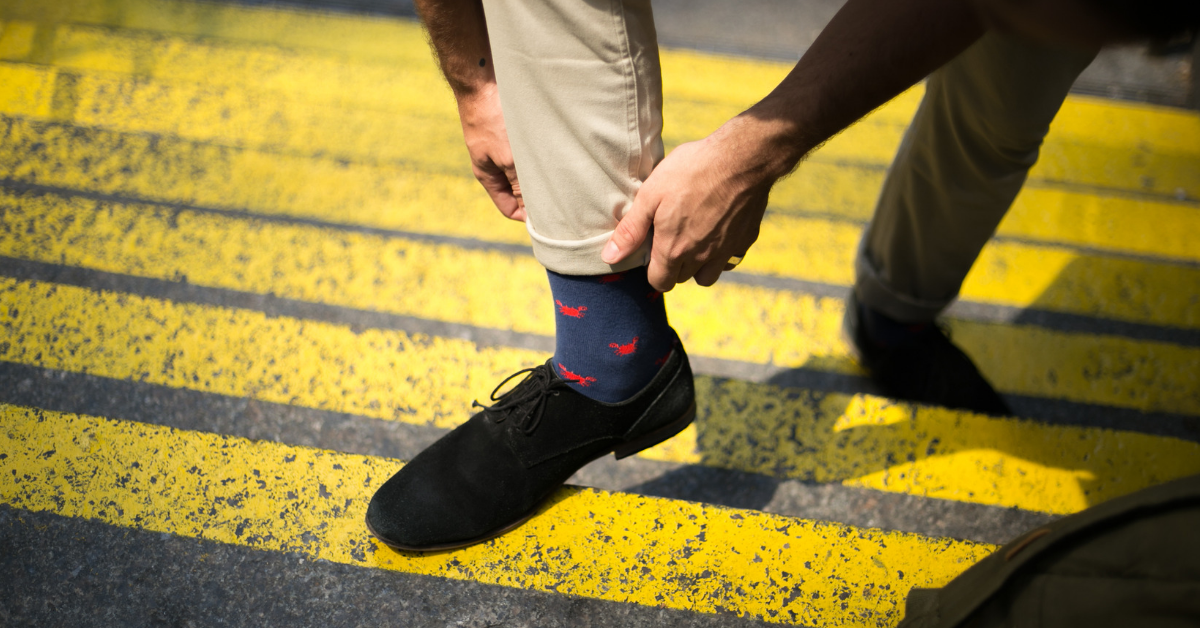 These days, a good pair of casual shoes is a necessity. Shoes may be a small part of your overall look, but they can make or break your outfit. Your shoes can leave a lasting impression. Choosing the right footwear is essential, and we're here to guide you through the selection process with some recommendations. We think that informal outfits should be given just as much attention as formal outfits.
In this guide, we'll walk you through the must-have casual shoes, and provide special tips so you can build your shoe collection to its fullest.
Considerations
First, let's cover the qualities that make an excellent pair of casual shoes.
Material
This is the most important factor when it comes to clothing, and even more so for shoes. Every aspect of your footwear is based around its construction, so knowing what you can get will certainly help.
Leather and suede

is common in both formal and casual shoes alike. Both materials are made from animal hide, and make for good looking shoes that last. Both adapt to your feet through prolonged wear, making them more comfortable as time goes on (if you have a high-quality pair of shoes, that is). The only real downside is the heat, and potential for water damage in untreated leather.

Canvas

can be made with hemp, and makes for light and breathable shoes. This is a great choice for warmer climates in the spring and summer. These are commonly used for sneakers. While canvas-based shoes are cheaper, they do suffer from being slightly harder to clean.

Synthetics

cover polyesters, nylons, Kevlar and any other manmade materials used in shoe construction. While many men write off synthetics as a lesser alternative, they're still worth a shot. Synthetic fabrics are designed from the ground up to be breathable, water-resistant and lightweight, and the added durability is nothing to scoff at. In short - they'll last longer than your typical shoe.
Comfort
Since you'll be wearing shoes for extended periods of time, comfort is key. When choosing casual shoes, this is especially important. No one wants to own a pair of shoes that hurt after an hour of walking.
The most important thing to consider is the fit. Nothing beats trying out shoes in person. Different brands may have slight deviations in size.
Another consideration for choosing the best casual shoes for men should be stability and support. A good pair of shoes won't easily slip on wet surfaces, while also providing your feet and toes enough wiggle-room to prevent cramps. Try walking around whilst trying shoes on to get a feel for things.
Breathability is especially important for closed-shoes. Footwear with bad ventilation makes for a damp, warm and generally uncomfortable experience. The best shoes have designs that help evaporate moisture and promote airflow, keeping your foot dry regardless of the weather.
Seems like a lot to think about, but you shouldn't need to worry. Trust your feet. As long as things feel right, you're good to go.
What Are The Best Casual Shoes for Men?
We've covered the qualities you should look for in casual shoes, but what casual shoes should you have?
Different shoes suit different occasions. There's no reason to wear dress shoes on the beach, and you shouldn't be putting on sandals for a romantic dinner.
In our opinion, men should always have at least a few different types of shoes, ignoring colour and design variations. We'll be discussing each in detail below, giving you our reasoning behind each choice, while also sharing our personal favourite shoes and ways to wear them.
Sneakers
Sneakers are probably the most well-known forms of casual footwear, and tend to be an extremely comfortable option.
There really are no set rules when it comes to sneakers. These are some of the most versatile shoes you can buy, as they work with shorts, jeans and even slacks.
Sneakers come in a wide range of styles and colours. Prefer the classic styles? Puma, Adidas and Converse have been around for decades, and their timeless designs might be for you. Prefer a more modern take? Yeezys, Adidas NMDs, or virtually any casual Nikes (i.e. Roshes) are a great fit. Color-wise, you're spoiled for choice. To match your shoes with more outfits, opt for more dynamic colors (white, black, blue).
If you're looking to get a new pair of sneakers that are made to last, how about a pair of white sneakers? These are extremely flexible, working well with every outfit, with the only real downside being the need for consistent cleaning.
Loafers
A classic European import, loafers have been around since the 1930s. Loafers began as the choice footwear for Norwegian fishermen, but fast forward to modern times, and they've become an iconic form of slip-on footwear.
When it comes to loafers, everyone gravitates towards the classic Bass & Co Penny Loafer, and for good reason. The iconic design of loafers incorporates the original lace-less design to great effect, with a subtle strap across the vamp and the titular 'penny', a distinct cut in the horizontal strap. The same design is still emulated to this day, decades after they were first introduced.
Loafers have always been popular, finding a home in many Ivy Leaguers' wardrobes for its 'preppy' look and feel back in the 1900s. Loafers pair beautifully with a variety of outfits from shorts to tuxedos, and are a guaranteed way to add some versatility to your collection. Keep in mind: loafers provide a more 'refined' and 'preppy' look.
Our pick for the best loafers are the classic Penny Loafer. All styles provide the same identifiable silhouette, so pick your colour, choose your strap type, and you're good to go. If you don't have a pair, just get a vintage pair of brown leather Penny Loafers.
Boots
Boots might not seem like a must-have, but they are a welcome addition to any shoe collection. A good outfit can easily be improved with this under-appreciated form of footwear.
Boots come in a ton of varieties. You have the classic suede Chelseas, the formal-looking cap toes, fancy wing tips, casual desert boots and bad-boy motorcycle boots, among others.
While boots aren't as versatile as the other entries in this guide, they excel in classy fashion. There's a certain allure to pairing boots with jeans, and there's no denying the added comfort and practicality that comes with a pair of boots.
If you're just starting out, get a pair Chelsea boots. The timeless clean, uncluttered look has endured throughout the years, and they are second to none when it comes to comfort. They're stylish yet simple, and always pair beautifully with jeans.
For people looking for something different, desert boots are a viable alternative (and a quintessential asset in modern fashion), thanks to their sleek look. Don't let this discourage you from trying out other styles though. If anything takes your fancy, go for it.
Black Dress Shoes
Dress shoes might feel like the least likely candidate for casual footwear, but that couldn't be further from the truth. These formal shoes are perfectly workable in casual settings.
Naturally, you won't be wearing dress shoes with shorts, but jeans are fair game. Dark shades of dress shoes are the best choice for muted looks, and they pair well with simple outfits. For the best effect, go with darker jeans and a more casual button-down shirt.
Chances are you already have a pair you wear to work or formal functions. The secret to making formal shoes look great? Clean your shoes. Nothing says style like a layer of polish. If you're leaning towards looking suave, then pair things up with a sports jacket or blazer for a special blend of casual and formal.
Brown Dress Shoes
Though we've already covered black dress shoes, we think it's just as important to have a brown pair for more casual but refined outfits.
Black is the most common choice for formal footwear, but a pair of brown dress shoes is a valuable addition to your arsenal. Brown shoes work great with many different colored pants, particularly green, tan and khaki.
Most people get their first pair of formal shoes in black. Some might then go on to purchase the same design in brown due to preference. Do not do this. The point of expanding your shoe collection is to add versatility. Try to mix it up with a different style of dress shoe as well, like monk straps.
Closing Thoughts
The best casual shoes for men are a combination of the above styles we've listed. The best shoe collection includes a pair for every occasion, meaning flexibility is king. Finding your favourite pair will definitely involve trial and error, so don't be afraid to experiment. Just remember that in the end, these are still casual shoes. If it feels and looks great, then you're on the right track.
---