Meet the Duo Behind Society Socks
on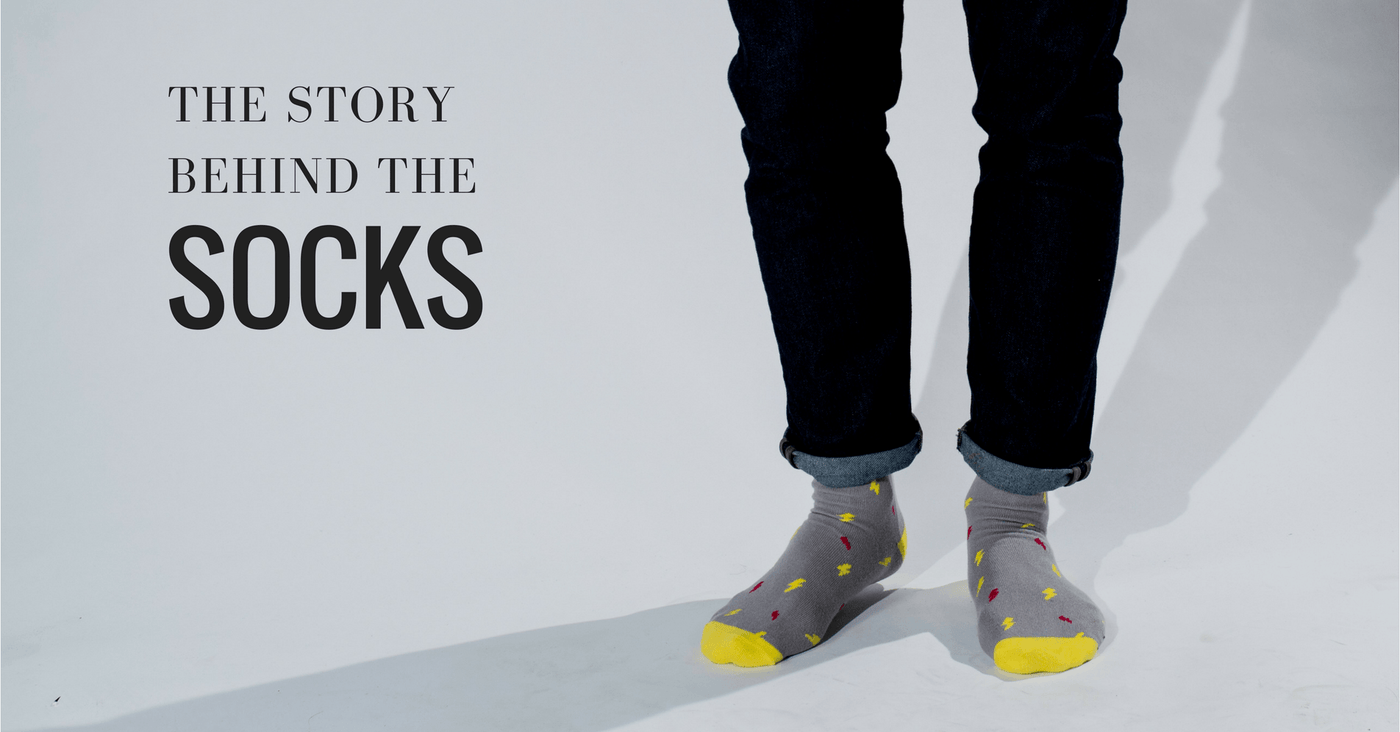 The idea for Society Socks came to friends and co-founders Filip Pejic and Sergey Sapelnyk while they were sitting in class at the University of Toronto's Rotman Commerce school. "We were taking courses in entrepreneurship, strategic management, introductory marketing, and introductory accounting, and we wanted to see how we could combine everything that we were learning into a project that we had built from the ground up," says Filip. Around the same time, Filip had come across an article about a homeless shelter's need for socks. "I found out that homeless shelters can only accept new pairs of socks, and that they unfortunately hardly receive any since most people only donate old clothes." At the same time, both Filip and Sergey were applying for summer jobs, and couldn't find socks that they liked. "We had our interview outfits ready, but all of of the socks that we found were either too bland or too gimmicky," says Sergey. So, the two decided to create their own unique brand of socks–with a charitable twist. For every sock they sold, they would donate a new pair to the Covenant House in Toronto. And with that, the two entrepreneurs put their undergraduate studies to the test. 
             Filip and Sergey were pleased to find that their studies at Rotman Commerce provided an invaluable foundation for their business. "We did everything ourselves, and our studies gave us everything we needed to feel comfortable doing so," says Filip. Friends and faculty members were also supportive from the very beginning. "Early on, one of our faculty advisors made a purchase of a large number of our socks, and many of our friends at school have bought their own subscription service. Everyone at Rotman was really encouraging, and their support pushed us to keep growing our business." Above all, they say, Rotman Commerce has instilled a sense of drive in their work. "Rotman has taught me that it's immensely important to be passionate in everything that you do," says Filip. "Without it, it's difficult to stay creative. It's kept us going at every stage of the process so far, and it's what has enabled us to get where we are today."
            While their studies provided a solid background for their pursuits, they still learned something new at every step along the way. For one, Sergey is the mind behind each colourful sock creation, and he taught himself Adobe Illustrator in order to design samples for manufacturers. Meanwhile, Filip spent a couple of hours a day teaching himself the online e-commerce platform Shopify, and has spent hours online searching for manufacturers in China to make their product. "There's definitely been a learning curve," he says. "We've switched manufacturers a couple of times, and each time, the quality of our socks has gotten better. Right now, they're thicker and more durable than ever before."
            From beginning to end, the process to create new socks takes about a month. First, Sergey finds inspiration for his designs. "I see potential designs everywhere: in a cool poster outside, an interesting building, anything. One of our recent designs was actually inspired by a friend's carpet! I'm always taking photos of things I see to return to when I'm designing later." Once he's filled up his camera roll with enough inspiration photos, he makes about four or five different designs in Illustrator, and then sends them over to Filip. "I then send them over to our manufacturer, who takes about two weeks to send us back samples. If we approve of them, the manufacturer sends us back a larger order, and we package and send them to our customers."
            What's next for Society Socks? "Right now, we are in talks to have our socks available at select retail stores in Toronto, which we're really excited about," they say. As they expand, Filip and Sergey hope to provide socks for more homeless shelters across Toronto, and to eventually provide socks to shelters across Canada. The two both have sales jobs lined up after graduation in April, "but the dream is to one day do this full-time," says Sergey. Stay tuned to the Society Socks blog for more updates on their journey!
---