Charcoal Grey Suit: Shirt and Tie Combinations
on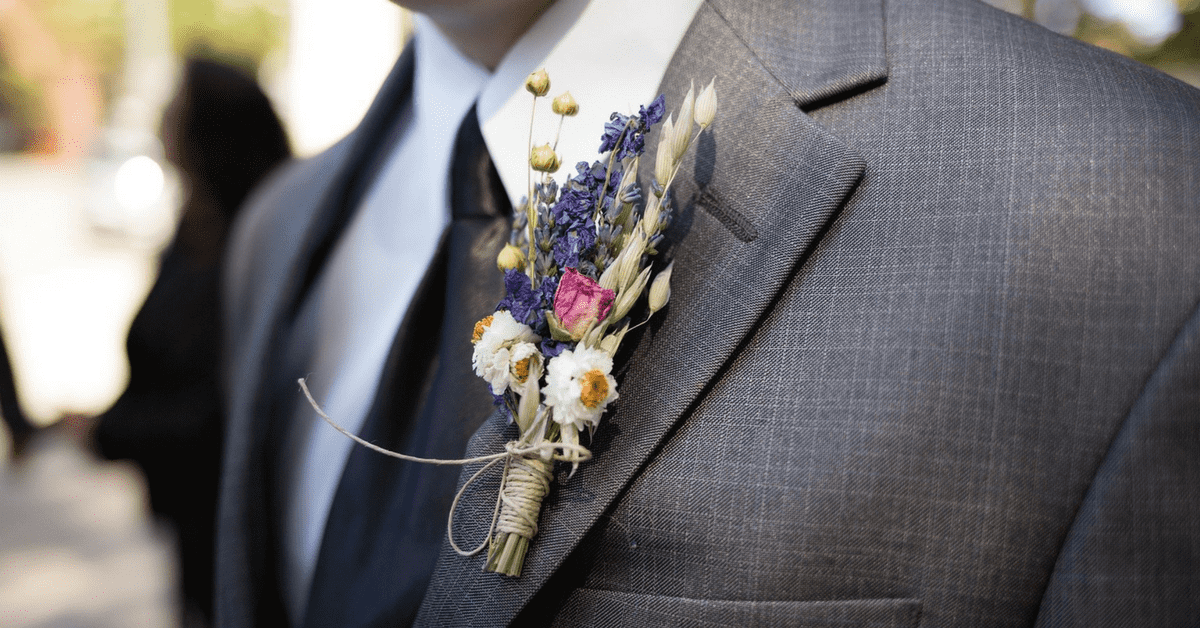 A charcoal grey suit is an essential for your wardrobe. It is truly a staple when it comes to men's suiting. A grey suit is especially versatile, and can be very freely matched with many different shirts and ties.
In fact, former President of the United States Barack Obama famously praised the grey suit in his interview with Vanity Fair:
"You'll see I wear only gray or blue suits. I'm trying to pare down decisions."
Don't underestimate the simplicity of a grey suit: choosing the optimal shirt and tie can be a tricky task, even if President Obama has it all figured out. Traditionally, a charcoal grey suit is considered just formal enough to be a stylish business suit. Recently, charcoal suits have gained popularity as a more casual suiting option.
Read our tips below on charcoal grey suit, shirt and tie combinations.
1. Charcoal suit, white shirt.
This combination, is a classic match. The white shirt tastefully cuts through the darkness of a charcoal grey suit, and adds some tremendous contrast to your ensemble. Obviously, a plain white dress shirt is a wardrobe essential. The charcoal suit presents you with the perfect opportunity to wear a white dress shirt for a sophisticated look.
This is an aesthetically pleasing look, with stark contrast for added simplicity. Perhaps the charcoal suit and white dress shirt ensemble is an ideal choice for your day job: a clean-cut, and serious look. This is your safest option when it comes to grey suits, in general.
2. Wear a charcoal suit with a blue shirt for some variety.
Not all blue dress shirts are created equal. Many blue shirts will look quite preposterous with your grey suit (or any suit). Muted blue shirts are your friend: they will complement your outfit well. While a dark blue dress shirt can be an effective piece in an outfit, don't wear one with a charcoal grey suit. This can appear overwhelming. Generally, stay away from fluorescent and bright blue dress shirts. They will almost certainly seem tacky, and cheap. Stick with lighter shades!
3. Choose deep colors for ties: navies, greens, and burgundies. 
A darker suit, particularly in grey, can be paired phenomenally with a deep navy tie. Since charcoal grey suits are on the darker end of grey suits, you'll want to liven up the outfit with a flash of color. Wearing a grey suit puts your suit, shirt and tie combination in risk of looking dated. To avoid this, aim for a burst of color with the tie. An emerald green can be a great fit at the right time of year. A deep burgundy is almost always a sure-fire winner. Combine this with a white or blue dress shirt, and you have yourself a refined look.
4. Supplement your look with brown shoes (or black shoes for formal occasions).
A charcoal grey suit will look outstanding with brown dress shoes. A pair of lace-up tan shoes is always a safe bet, and can be worn with your other suits as well. For a more formal look, opt for black shoes. The wonderful part about a grey suit, is its versatility when it comes to shoe selection: virtually any combination of shoes will work well with the suit. For more style tips on wearing brown shoes, check out our guide on how to pair brown shoes with bold socks.
5. Know your occasion, and formality. 
The clothing that you wear to your day job (formal attire), may not be the best for other occasions. Think about the context of where you are going, to inform your decision on how to wear your charcoal grey suit. For example, making a small change to the shoes you'll be wearing, can tweak your outfit from business casual to smart casual. To learn more, check out our guide on the difference between smart casual and business casual.
6. Bold socks can add just the right pop.
The beauty of a charcoal grey suit is that it can be matched with virtually any color – which is exactly why it's such a popular option for many men. For a subtle hint of color, wear your favorite pair of crazy socks. For a cohesive look, match your socks to your tie. Blue socks are generally considered slightly more formal, however crazier colors (reds, greens, and yellows) are more mainstream and acceptable in today's business world. Don't be afraid to try out a new pair from Society Socks with your charcoal grey suit.
Recap of men's charcoal grey suit, shirt and tie combination tips: 
A white dress shirt is a classic look, and pairs perfectly with a charcoal grey suit.
A light, powdered blue shirt can add some subtle variety to your outfits.
Deep colors for ties are best: burgundy, navy or emerald green are a great choice.
Brown shoes are a versatile pick, but black shoes are ideal for more formal situations.
Assess how formal you should style your suit.
Throw in a pair of crazy socks for some flair, and personality.
---