Weekly Profile: Take a Trip to Broad City
on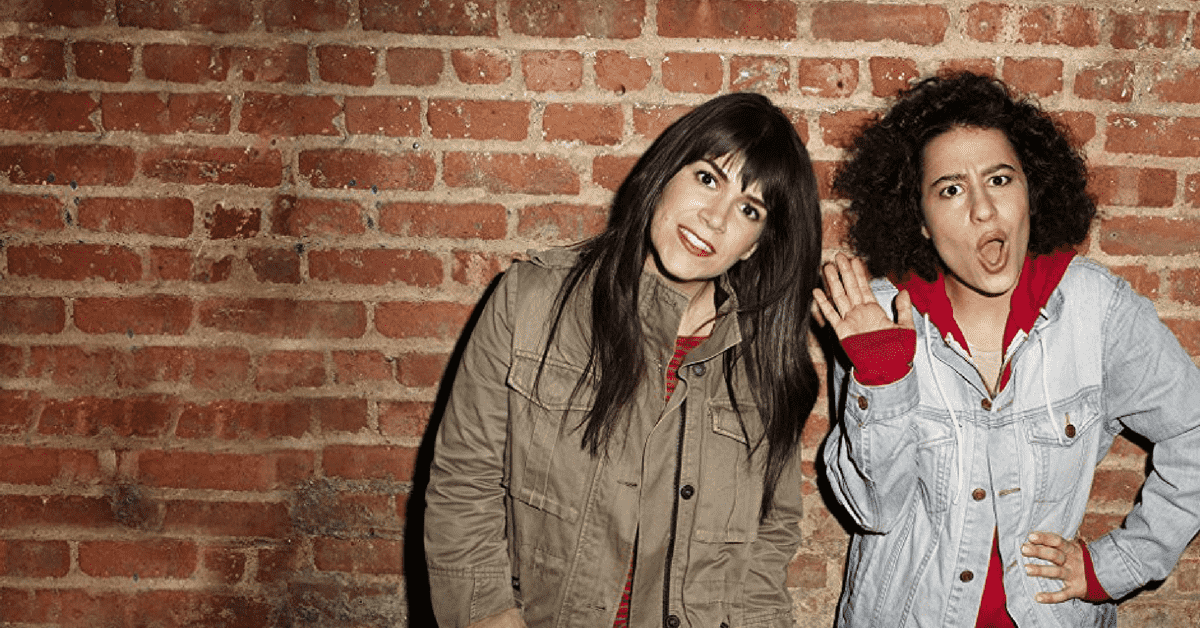 In today's political climate we would be lost without comedy. When the White House gives you Tweets, you make memes… right?
This isn't to say, though, that all we can or should do in the face of tragedy is laugh. Instead, it is intended to suggest that subversive comedy is alive, well and, most importantly, thriving. Sometimes, the best way to disrupt established systems and norms is to poke fun at them and call attention to their absurdity through the medium of laughter. Ilana Glazer and Abbi Jacobson, co-creators and stars of the television show Broad City, know all about this.
For those who don't know, the show chronicles the daily lives of two best friends – Abbi and Ilana. What once began as an independently produced webseries, composed of a collection of short episodes, has grown into a critically acclaimed production broadcast on Comedy Central.
You may be wondering what this has to do with politics and social systems. What makes the show so special is the feminist duo's use of subversive comedy, which is aimed at undermining and dismantling certain power structures and traditional understandings of people's roles in society. Throughout the course of its 4 seasons, for example, the show has humorously, yet critically, tackled issues relating to race and racism, sexuality and fluidity, mental health, feminism, and more. The women of Broad City address these issues in a light, yet unbelievably thought-provoking manner, all while providing individuals with diverse identities and worldviews a platform to be seen and heard on.
In this way, Abbi and Ilana are social activists. They plant seeds and encourage the forward thinkers in society who, to give a few examples, believe that there is no one way to perform your gender, and that there definitely isn't a standard that you must abide by when expressing your sexuality. These are two women who aren't afraid to tackle some of the most delicate issues that we are dealing with in the 21st Century, like gender roles or race dynamics, and they do so sensibly - in a way that can be understood and appreciated by anyone who is willing to listen. 
The best part? Broad City's activism isn't restricted to the confinements of its half-hour block on Comedy Central. Ilana and Abbi take every chance they get to voice their opinions and beliefs, on screen and off. All it takes is a few scrolls down Ilana's Instagram page to know what I'm talking about. Not only will she post in solidarity with movements, including the women's march and gun reform, but she actively participates in fighting for change and informing her followers on what they can do to take action that surpasses mere slacktivism.
Not only do Abbi and Ilana use their voice and their platform to address critical issues plaguing society, but they also use their status to support those who are underrepresented in society. On February 15th, the duo announced a contest in which 2 lucky winners will be flown out to meet Abbi and Ilana in NYC. The catch? You must donate 200 nickels (10 bucks) to Girls Write Now, an organization that is dedicated to supporting and mentoring underserved female writers, in order to be entered in the draw.
As per Abbi and Ilana:
"…when women have the agency to write stories, they take back the power of creating narrative – no matter what gender those narratives represent. Girls Write Now is helping foster that power in the next generation of women writers. Facts on facts on facts."
Considering the two's tenacious fight for gender equality, this initiative does not come as a surprise – but that doesn't make it any less inspiring. While a donation of $10 gets you 100 entries, the more you donate the more chances you have of winning. Regardless of the outcome of the draw, though, there are no losers here. Even if you don't win, participants can feel secure in knowing that they've supported high school girls across New York, who face income and race-related obstacles, in achieving their dreams. These donations are supporting and encouraging women, who likely wouldn't otherwise have the opportunity, to contribute to the visibility of diverse narratives that deserve to be heard.  
The future is changing, and the women at Broad City are doing their part, while also empowering their fans to do the same.
---