Good On You - Conscious Fashion Discovery
on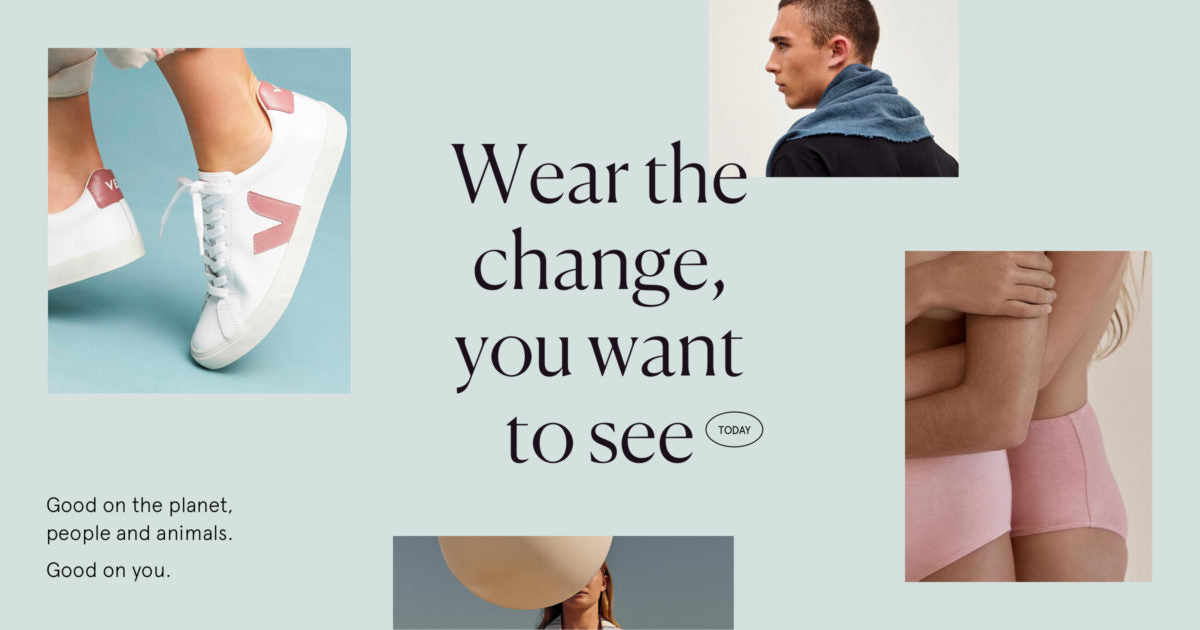 Are you afraid that becoming a conscious shopper might restrict your high-fashion options? Don't sweat it. Good On You will have you doing good, looking good, and feeling good all at once.
Good On You is the top source of fashion brand ratings for clothing companies, based on their ethical values, standards, and sustainability efforts. This company's ethical brand ratings are done for their sole purpose of encouraging consumers to "wear the change they want to see."
Challenging the fashion industry
Good On You was born out of the belief that the global fashion industry was contributing too much pollution and waste to the planet, and abusing human rights. A group of campaigners, fashion professionals, scientists, writers, and developers joined together to challenge the fashion industry and encourage a sustainable and fair world using their online platform and company app.
Today, Good On You rates some of your favourite brands, like American Apparel, French Connection, Misguided, Vans, Old Navy and H&M, while also highlighting conscious brands that deliver high fashion and do good. Good On You also profiles profound fashion icons, entrepreneurs, and startups to inspire people to jump on the good train and support clothing companies that do right—by all.
What does Good On You's rating system look like?
Good On You's ethical brand rating system was built to keep brands accountable to transparency within the fashion industry. Brand ratings inform consumers what it took for their favourite piece of clothing to reach them. Intensive research is conducted to determine what level of "good" a company is, which is broken into three categories:
PEOPLE

—whether

child labour or forced labour was used to create the garment; worker safety; living wages; suppler process.

PLANET

—whether the resources used to create the garment are contributing to planet pollution; disposal; carbon emissions, energy use, water use and chemical use.

AMINALS

—whether animal fur, hair, or skin was used to create the garment.
The worst Good On You rating (We Avoid) encourages informed shoppers to avoid the brand under investigation, while the best rating (Great) encourages shoppers to support the brand.
Emma Watson, British actor, is an ethical fashion pioneer who solely wears ethical and environmentally-friendly clothing, even on the red carpet.
"Good On You is my benchmark for sustainable fashion. This means that when I'm given a platform to speak about my choice of outfit, I will have a meaningful story to tell. And it's powerful," she said.
Watson is a proud celebrity supporter of Good On You.
Who Does Good On You Cater To?
Good On You has compelling content for everyone: the conscious shopper, the inquiring shopper, and the shopper who may feel the urge to alter their shopping habits. Their blog is divided into the following categories:
The Made From section on their website analyzes

and rates materials used for clothing, comparing each material's sustainability, eco-friendliness and effect on the planet.

The Tips and Guides section helps shoppers find sustainable brands and save their money -and the planet -all at once, with a brief focus on self-care, wardrobe essentials, and 'How To' guides.
The Stories section shares stories of conscious individuals and companies that are doing their part to ensure the safety of the planet and the betterment of others. You'll find stories of the drastic lengths people go to live ethical, yet fashionable lives.
The In The Know section is your personal encyclopedia for all things ethical, with articles that cause readers to seriously consider consumerism and their daily fashion choices. We call it ethical news.
Why We Look Up To Good On You
We admire Good On You for their willingness to highlight the most fashionable brands in the world that work to provide options for those who choose to do good with their fashion choices. Shopping consciously isn't always easy, but the more this company showcases brands that are working hard to preserve the planet, the shoppers will realize the many options they have. We can definitely stand behind that.
"By choosing ethically, you become the solution. Wear the change you want to see."

- Sandra, Gordon and the Good On You team
Check out Good On You for some of the best ethical fashion out there! It's the right thing to do. It's good on you.
---