Groomsmen Outfits for Weddings: 8 Tips
on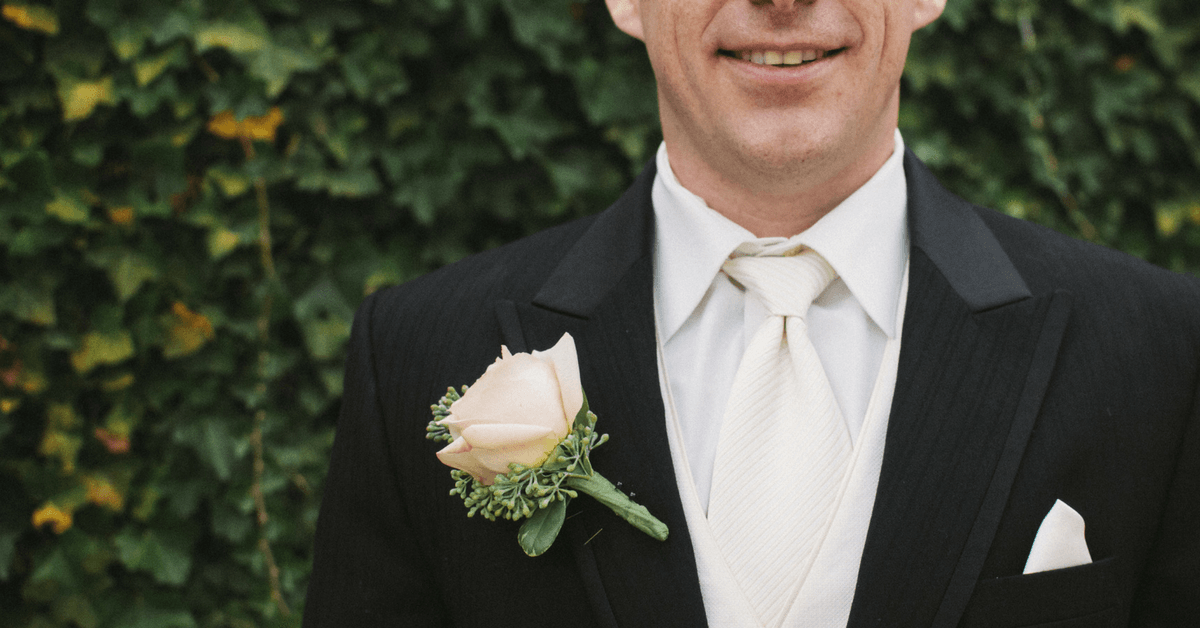 Among many other stressors during a wedding process, groomsmen outfits need to be coordinated often as well. This can be a challenging process, since it can be difficult to decide on an outfit that fits your wedding.
 This guide will highlight some groomsmen outfits for wedding parties.
1. Tuxedo formal.
This is the most formal type of wedding attire. It truly represents the seriousness and reverence of the occasion. While tuxedoes don't offer as much choice in terms of accessories, they are the most classic attire for a wedding. However, groomsmen outfits for weddings will become more complicated should you opt for a more formal style. There are many nuances when it comes to wearing a tuxedo. Additionally, it's the most expensive option, since most men don't typically own a tuxedo.
2. Black suit and tie.
A semi-formal outfit that nearly mimics for a fraction of the price, is a black suit. While not as 'formal' in the traditional sense of the term, a black suit is a strong alternative to expensive tuxedoes. Your groomsmen are also more likely to have a black suit in their wardrobe, making it easy to coordinate. A white dress shirt with a black tie is the simplest look. It will also let the groom shine. For a slightly less formal tone, a dark blue tie will work well. Don't forget the black shoes and accompanying black belt to complete the look.
3. Grey or navy suit. 
For an even less formal look, ask your groomsmen to wear grey or navy suits. Groomsmen outfits for weddings are easier to plan around grey and navy suits, since they offer a wider array of opportunities for shirts, ties and shoes. Here's a separate guide on how to match ties with charcoal grey suits.
4. Match the groom's and bride's outfits with that of the groomsmen.
For a more cohesive look, match the groom's attire with the groomsmen. For example, if the groom is wearing a navy suit, the groomsmen can wear a light grey suit to add some contrast. The groom is sure to stand out. Another way to match outfits, is to have a similar vision. This means that if the vibe of the wedding is 'vintage', ask the gentlemen to wear 3-piece retro suits. There's a variety of ways to have a cohesive style – just make sure to build the groomsmen outfits into your wedding plan.
5. Ensure that all of the groomsmen match their outfits.
A surefire way to undermine the tone of a wedding, is to have groomsmen without synchronized outfits. The groom and bride should stand out at a wedding – groomsmen outfits for weddings should be purposefully crafted to let the married couple shine. Remove any distractions from the main event – simply match all groomsmen suits/ties/shoes for a simple, cohesive look. While it's not necessary to have identical outfits for groomsmen, it's definitely doable to coordinate as closely as possible.
6. Tropical/linen.
A wedding by the sea is typically accompanied by lighter-toned attire. A tan suit will be just formal enough, however it will have a slightly warmer appearance. A great material that will be more breathable while in hotter climate is linen. Linen has a much smaller thread count compared to another common suit material like cotton, which allows it to let more air through.
7. Don't forget the pocket square.
A subtlety that will add depth to the look is a pocket square that's matched with the rest of the outfit. To learn more about how to match a pocket square, check out our post here. 
8. Coordinate with some bold socks.
Small accessories can make a big difference in groomsmen outfits. Coordinating socks with all groomsmen (and the groom) can add a unique layer to your outfits on the big day. Get your groomsmen matching socks (check out our line of socks here) as a nice gift.
---