What Color Socks to Wear with Jeans
on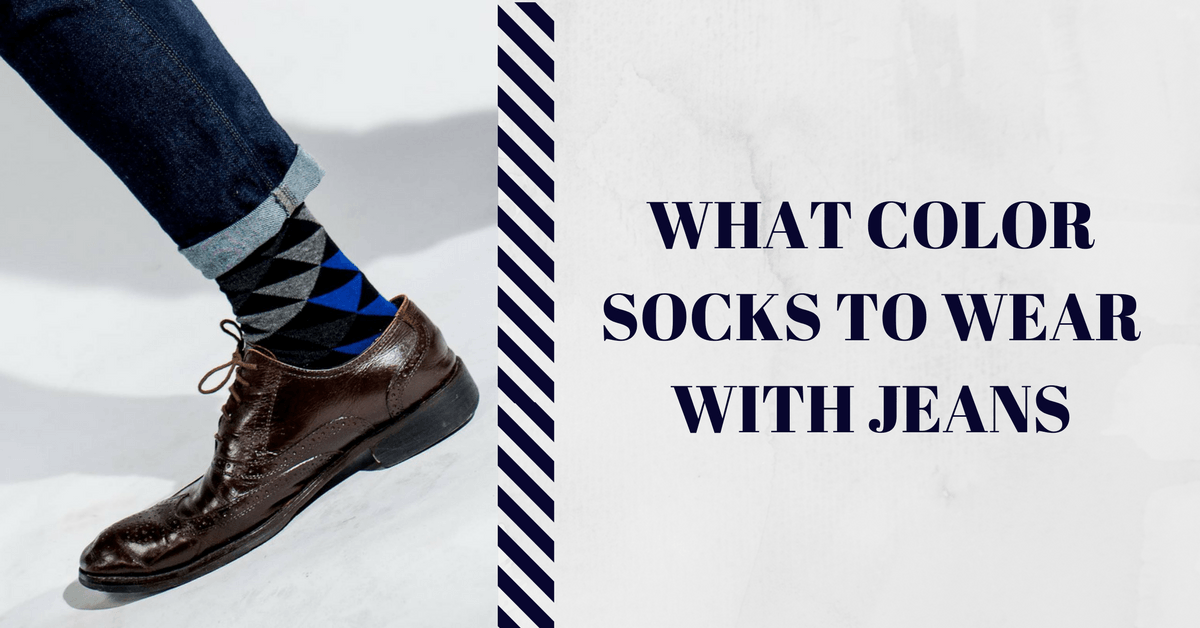 Choosing which color socks to wear with jeans can sometimes be a difficult task as you are unsure of whether the pattern of your socks, the color of your socks, or even if the length of the socks is appropriate.
Fortunately for you, socks in almost any of these categories can be worn with jeans, so long as you follow a few basic guidelines:
A General Guide to Wearing Colored Socks With Jeans
Matching your socks and shoes in color tone will usually look great.
If you're wearing a darker-toned shoe, you should match that with a darker sock as well. However you can add some brightness for a flash of color.
Too much contrast can throw off your outfit, especially if you have other items that are flashy.
Always void plain white socks (unless they are ankle socks or no-shows). White socks should be left for the gym.
Incorporating classic stripes, polka-dots and zig-zags is a safe starting point if you've never worn funky socks with jeans. 
Using these simple guidelines, you can begin to pair some socks with your jeans. So long as you follow the general rule of matching the colors of your shoes to your socks, you will quickly find that your socks complement your jeans and shoes nicely.
Do not be afraid of experimenting with new patterns that may match a pattern on your t-shirt, or another fashion accessory you are wearing. There are so many awesome styles of socks that you can incorporate with your jeans. See our style guide below!
Style Guide

Source: Ties.com
Are you looking to purchase some colorful and fun men's socks to wear with your jeans? Come check our online store. With every pair of socks sold, another pair of socks is donated to charity. We're all about creating awesome socks that make a positive impact in the world.
---